Woven Cable Assemblies
An alternative to conventional wiring
Rockford creates woven cable assemblies for use in defence, aerospace, medical and instrumentation. We offer an alternative to conventional wiring by using a bespoke woven solution.
Building a low-profile, incredibly strong and highly flexible complex cable assembly using our unique woven technology. Rockford's woven cable technology is one-of-a-kind within the UK. The use of woven cables greatly increases the space envelope for your platform.
The woven cables can be manufactured using a range of fabric materials such as, Kevlar, Nomex, PEEK, Nylon and Polyester, which allows our customers to use smaller and lighter wires as the tensile strength is provided by the weave material.
The weave is designed in partnership with the customer to achieve the specification requirements. A mix of wire types of varying gauges, fibre optics and even fluid lines can be added if required to run in parallel through the weave.
The assembly can be over-screened and jacketed if required, and micro D type connectors can be terminated within the weave. Yarn tabs can be produced to add strength and strain relief to the assembly, and bonding the tabs to the connector will give strain relief where required.
Rockford's customers include; BAE Systems, Lockheed Martin, Williams Fairy Hydraulics, Thales, Moog, and General Dynamics.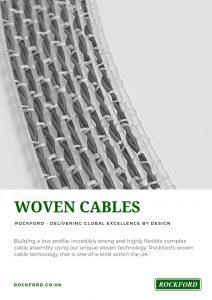 Download Press Releases, Case Studies & Brochures
https://www.youtube.com/watch?v=8uzbaAvRv-k?rel=0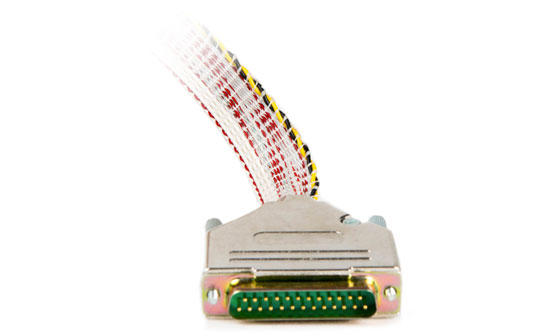 Technologies
Mixed Technology
Multi Branch Weave
High Tensile Strength
Low Profile Space Saving
Dynamic Flexible Abrasion Resistance
Bespoke Ribbon Cable
Flexible Circuit
Shielded
Signal
RF
Fluid
Fibre
Power
High Speed Copper
Data
Rockford Skills