Logistics
Over 35 years of logistics experience
Rockford is a logistics service provider as a value-added service, complementary to its cable harness design and manufacturing capability. Rockford has over 35 years of experience managing logistics of electrical components and electro-mechanical sub-systems.
Just-in-time electrical and mechanical logistics: Part-built cables, harness components or fully assembled cable assemblies and finishing kits, storage for excess and obsolete components with the ability to call off in 24 hours and reliable support for urgent or operational requirements.
Logistics services in Rockford's multi-user facility include inventory obsolescence management, AOG (Aircraft on Ground), UOR (Urgent Operational Requirement) arrangements, repair and overhaul. Rockford's UK-based logistics service helps to balance unpredictable and complicated supply chains, stock items that you must hold but don't use, and to manage low-value critically important items.
We will also report on usage trends, thus ensuring you have quality products in the right location to service demand, increasing your efficiency and lowering costs.
Logistics service at Rockford take on a lean approach, with direct line feed, just-in-time solutions, service provision, kitting hub, part assembled, OEM (Original Equipment Manufacturer) installation, storage and packaging, transportation, and operational requirements.
Our Worksop facility has many years of experience as a logistics service provider, addressing the requirements of the military industry's supply needs, having been selected by major OEMs (Original Equipment Manufacturers) such as Lockheed Martin, MBDA and BAE Systems to manage material for either onward distribution worldwide or the management of DLF (Direct Line Feed) material to support manufacturing lines.
Full distribution or partnering agreements with the main military component supply base in the UK affords you cost-effective and efficient logistics service levels.
Logistics customers include; Lockheed Martin, MBDA, and BAE Systems.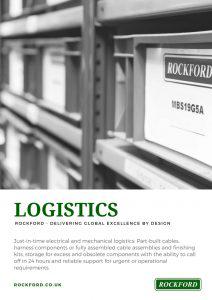 View Our Logistics Brochures & Infographics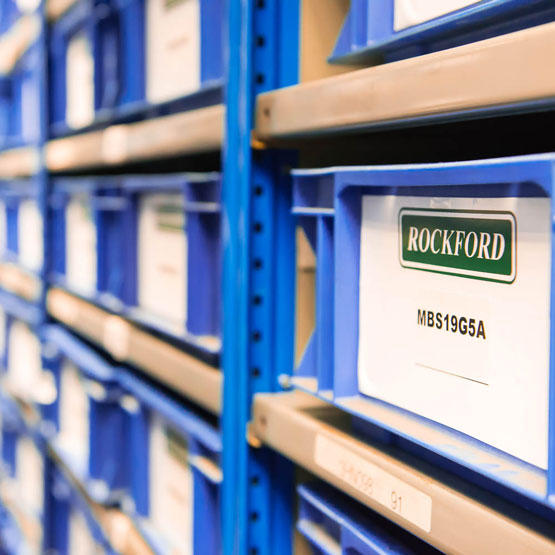 Interconnect Capabilities
Our engineering-driven approach to design and manufacturing delivers a cost effective and high quality solution