Rockford Has Joined the Suffolk Chamber of Commerce
We are delighted to announce that Rockford has joined the Suffolk Chamber of Commerce this year. This member-led organisation is dedicated to supporting local businesses in Suffolk with growth and success.
The Suffolk Chamber aims to use its reputation and contacts within Government to represent the members with views and concerns regarding business in Suffolk. By focusing on the right contact at the right time, the Suffolk Chamber of Commerce influences policy and action.
All members of the Suffolk Chamber of Commerce receive free business advice, covering HR, legal, tax, health and safety, and insurance. During the pandemic, the Suffolk Chamber of Commerce has been a valuable resource for local businesses, offering informative news and webinars to ensure members have all the support and information they require.
The Suffolk Chamber of commerce also regularly organises business networking events, and is able to facilitate mentoring opportunities. A sub-section of the Suffolk Chamber of Commerce is dedicated to Suffolk Business Women, and can assist women with specific networking events and "giving businesses the tools to do the job", one of the three key themes of the broader Suffolk Chamber manifesto.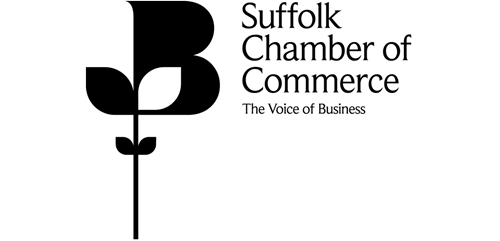 We're proud to have become a part of such a valuable local business resource, and we hope that our membership and participation can be of value to other members.
Please visit the Suffolk Chamber of Commerce website for more details.
Contact Us
Is your supply chain for wiring harnesses, cable assemblies and electro-mechanical systems meeting your current turnaround needs?
Contact Rockford on 01394 420800 or sales@rockford.co.uk for more information.
Rockford
Simplifying your supply chain with excellence: high-reliability bespoke designed system-level electrical equipment from prototype to production, delivered with on-site global engineering support. Find out more and tell us what matters to you by contacting us.