6 Critical Logistics Services for Aerospace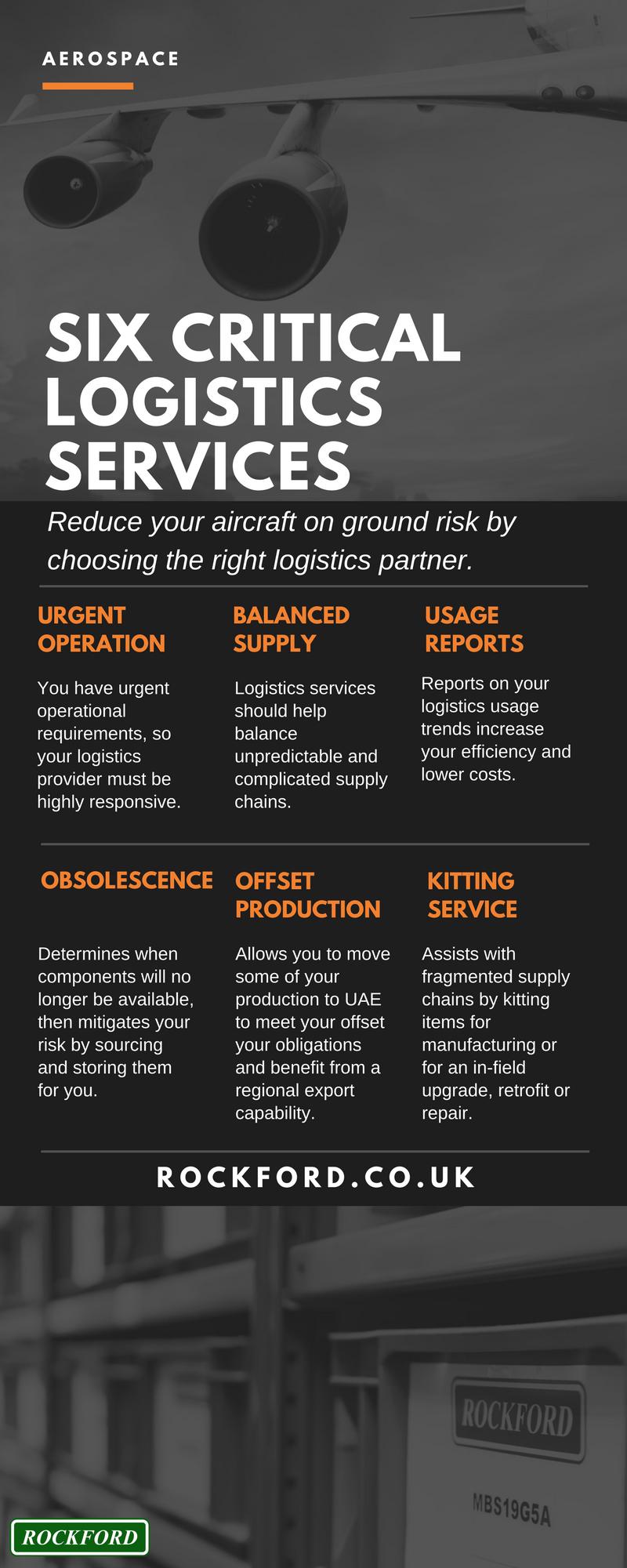 Download: 6 Critical Logistics Services for Aerospace PDF
6 Critical Logistics Services for Aerospace
Reduce your aircraft on ground risk by choosing the right aerospace logistics partner.
Urgent Operational Requirements
You have urgent operational requirements, so your logistics provider must be highly responsive.
Balanced Supply
Logistics services should help balance unpredictable and complicated supply chains.
Usage Reports
Reports on your logistics usage trends increase your efficiency and lower costs.
Obsolescence Management
Determines when components will no longer be available, then mitigates your risk by sourcing and storing them for you.
Offset Production
Allows you to move some of your production to UAE to meet your offset your obligations and benefit from a regional export capability.
Kitting Services
Assists with fragmented supply chains by kitting items for manufacturing or for an in-field upgrade, retrofit or repair.
Rockford
Simplifying your supply chain with excellence: high-reliability bespoke designed system-level electrical equipment from prototype to production, delivered with on-site global engineering support. Find out more and tell us what matters to you by contacting us.