Rockford Grows its Design Team from Within
Five new people are being trained in HarnWare as Rockford begins upskilling technicians and engineers to do more design work.
Rockford is currently taking a new direction towards building its team of HarnWare designers, and the result will be an extremely talented, multi-skilled workforce. Design talent is being identified within the company and trained in the highly specific software, HarnWare, for work on electrical cable assemblies and harness designs.
Training has commenced, with two operators in Rendlesham, two operators in Worksop and one production engineer. The idea is that by developing on the practical knowledge of cable assembly and harness manufacturing that these people already have, and augmenting these skills with HarnWare design skills, these new designers will design assemblies which meet specifications and are straightforward to manufacture.
The HarnWare software generates useful assembly and process information in a 2D format that can be readily checked. This makes it easy for new designers to have confidence in their work, and ensures that senior engineers can quickly and efficiently approve designs.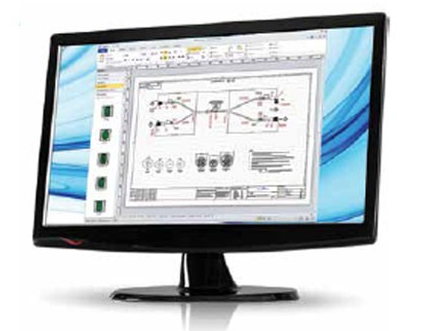 In recent years, Rockford's challenge was in meeting capacity within its design team due to growth initiatives. With multiple large-scale projects being managed simultaneously, often there is a large demand placed on design engineers. This training will help solve the problem by creating more capacity and capability in production engineering.
Once the newly trained operators are proficient and to the required standard, they will be producing draft technical documentation for checking. This process will increase efficiency in production engineering checking and reduce data entry for production work instructions, BOMs and routings.
James Moorman, Engineering Manager in Rendlesham, is involved in training the new designers, and believes that this training will greatly increase the capacity and efficiency of the production engineering team.
James says, "The great benefit from creating more internal drawings will be improved communication of requirements, leading to increased right-first-time designs and builds and improved delivery".
For Rockford's customers, the primary gain will be the availability of design resources, increased efficiency, leading to improve on-time-delivery and ultimately lower costs for our customers.