The Future of the Aerospace Industry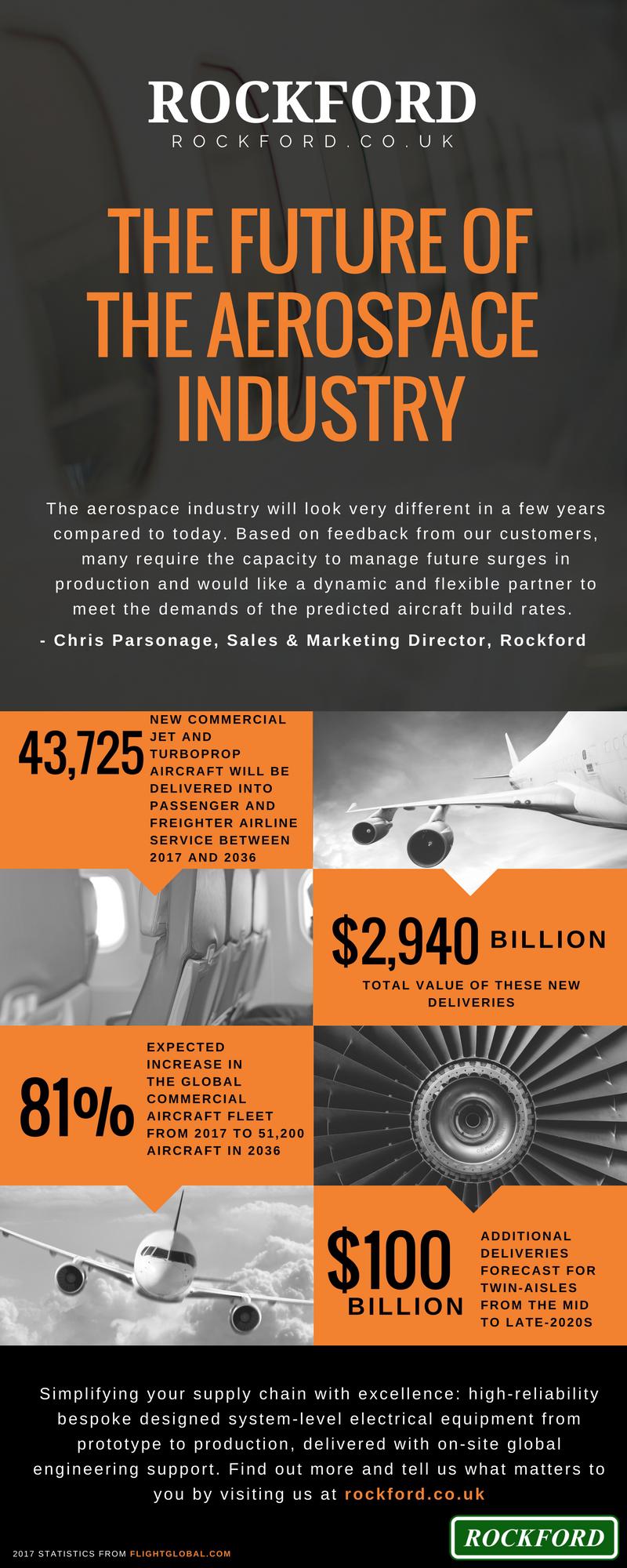 Download: The Future Of The Aerospace Industry PDF
The Future of the Aerospace Industry
The future of aerospace is looking up. Are you ready?
The aerospace industry will look very different in a few years compared to today. Based on feedback from our customers, many require the capacity to manage future surges in production and would like a dynamic and flexible cable assembly and electrical systems partner to meet the demands of the predicted aircraft build rates. – Chris Parsonage, Sales & Marketing Director, Rockford
43,725 new commercial jet and turboprop aircraft will be delivered into passenger and freighter airline service between 2017 and 2036
$2,940 billion total value of these new deliveries
81% expected increase in the global commercial aircraft fleet from 2017 to 51,200 aircraft in 2036
$100 billion additional deliveries forecast for twin-aisles from the mid to late-2020s
Rockford
Simplifying your supply chain with excellence: high-reliability bespoke designed system-level electrical equipment from prototype to production, delivered with on-site global engineering support. Find out more and tell us what matters to you by contacting us.
2017 Statistics from FlightGlobal.com