Are you ready for a surge in your production rates? Do you need an on-site support partner for wiring and electrical assembly? Are you interested in offsetting aerospace production to UAE?
If so, we'd be happy to help.
Rockford is the UK's largest independent provider of wiring, interconnect and system solutions for defence, aerospace and industrial markets.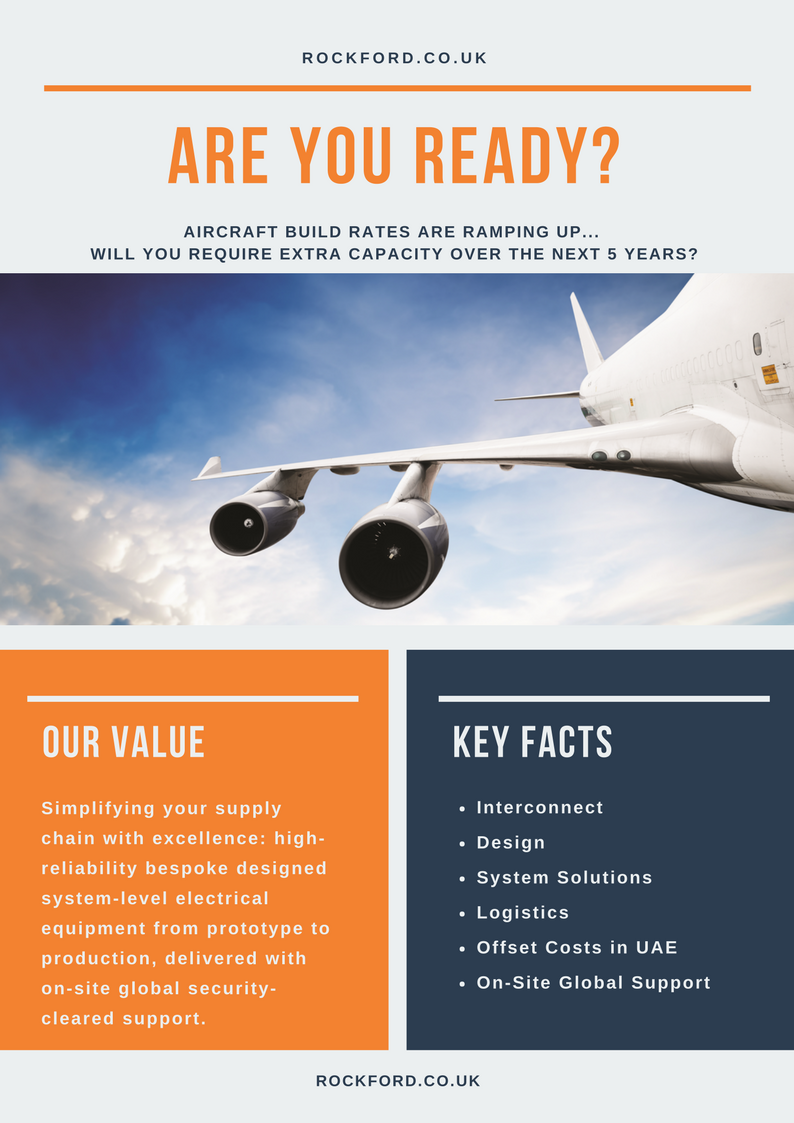 We're hoping to chat to you and give you a chance to see exactly what sorts of services we can offer. We can either visit you for a personal meeting or set up a roadshow for all of your engineering staff to talk to us and get to know our products and services.
Ideally, with roadshows we would like to set up for a day in an indoor area around 3×3 metres in size, but we can fit into smaller spaces if required. The ideal positioning for the roadshow is near to cafeterias and coffee making facilities, as people in these areas generally have a free moment to chat to the staff.
Take a look at the variety of services we offer and think about how we might be of use to you in your upcoming projects.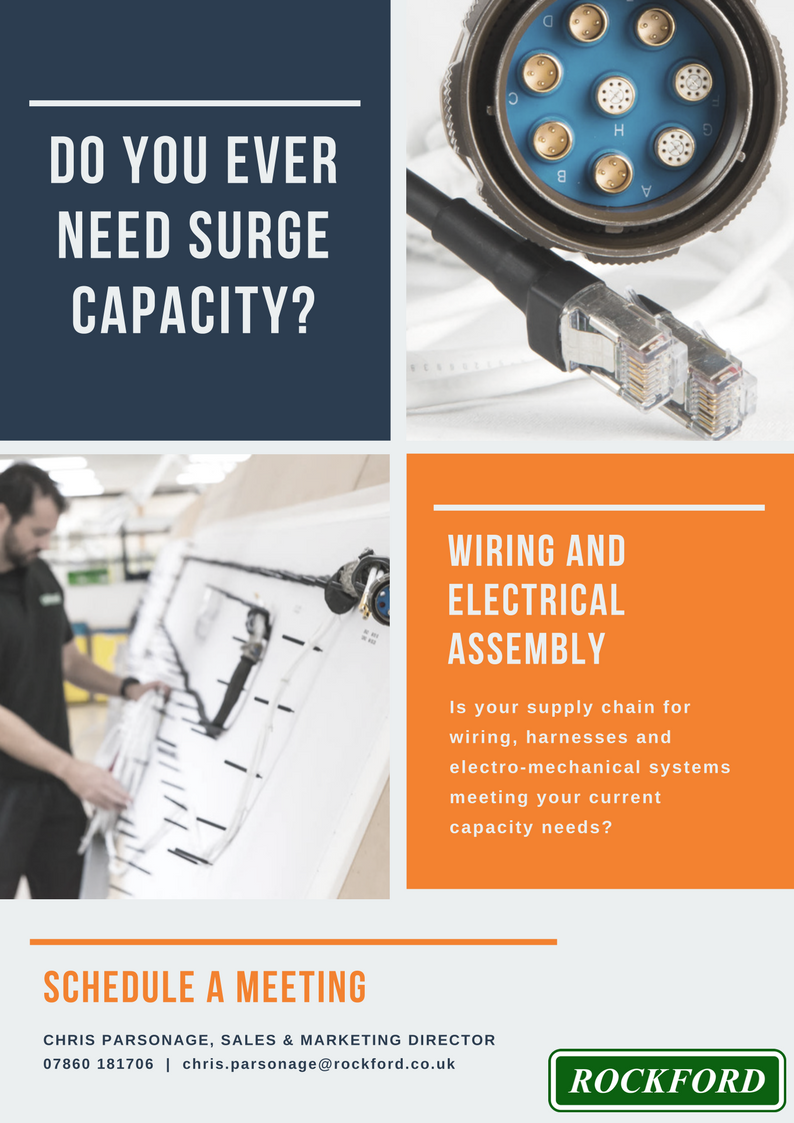 We've worked on many different aerospace projects to supply reliable harsh-environment interconnect and electro-mechanical sub-systems, but our aim is to showcase just how much we are really capable of, if you have the right sort of project in mind.
We already trade with the likes of GKN Aerospace, UTC Aerospace Systems, and Airbus. We'd love to work with you too!
Talk to us about offsetting aerospace production costs for your next project.
So, if you do have an idea for a system design project, don't be afraid to call us for a quote, no matter how complicated your idea may seem. We can take even the most simple schematic and work from there, and we love to develop complex systems that are pretty much plug-and-play.
If you are interested in booking a roadshow or a meeting, please contact us and let us know.