What to Expect Working With Rockford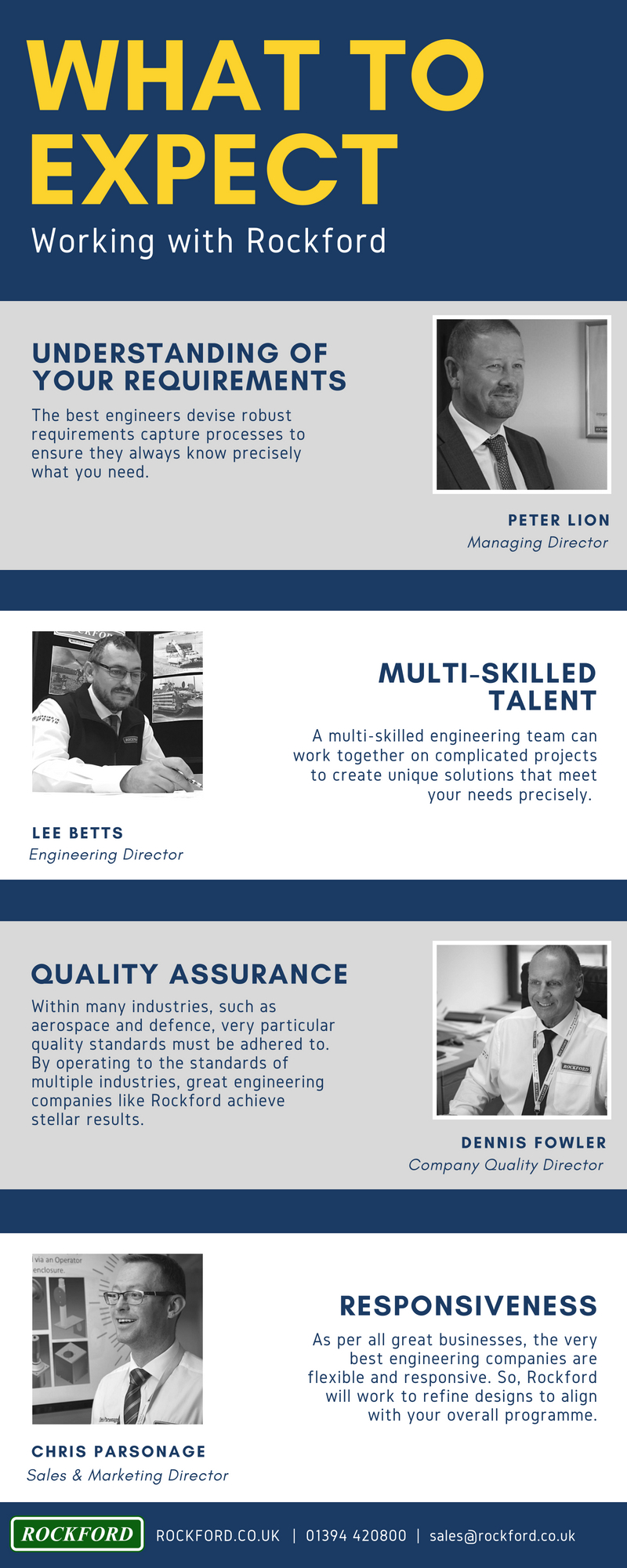 Download: What to Expect Working With Rockford PDF
Understanding of Your Requirements
The best engineers devise robust requirements capture processes to ensure they always know precisely what you need.
Multi-Skilled Talent
A multi-skilled engineering team can work together on complicated projects to create unique solutions that meet your needs precisely.
Quality Assurance
Within many industries, such as aerospace and defence, very particular quality standards must be adhered to. By operating to the standards of multiple industries, great engineering companies like Rockford achieve stellar results.
Responsiveness
As per all great businesses, the very best engineering companies are flexible and responsive. So, Rockford will work to refine designs to align with your overall programme.
Rockford
Simplifying your supply chain with excellence: high-reliability bespoke designed system-level electrical equipment from prototype to production, delivered with on-site global engineering support. Find out more and tell us what matters to you by contacting us.