Why Your Aerospace Interconnect Matters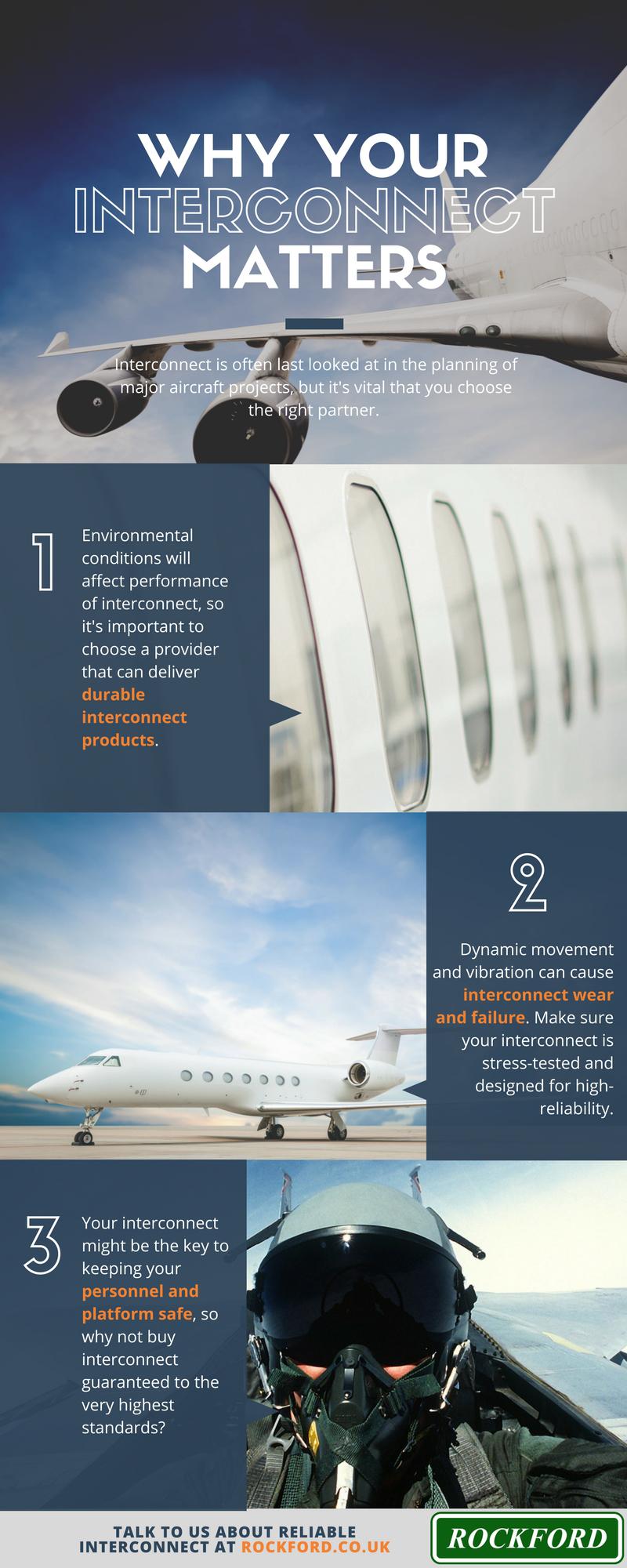 Download: Why Your Interconnect Matters – Aerospace PDF
Why Your Aerospace Interconnect Matters
Your aerospace interconnect matters much more than you might think. Here's why.
Interconnect is often last looked at in the planning of major aircraft projects, but it's vital that you choose the right aerospace interconnect partner.
Environmental conditions will affect performance of interconnect, so it's important to choose a provider that can deliver durable interconnect products.
Dynamic movement and vibration can cause interconnect wear and failure. Make sure your interconnect is stress-tested and designed for high-reliability.
Your interconnect might be the key to keeping your personnel and platform safe, so why not buy interconnect guaranteed to the very highest standards?
Rockford
Simplifying your supply chain with excellence: high-reliability bespoke designed system-level electrical equipment from prototype to production, delivered with on-site global engineering support. Find out more and tell us what matters to you by contacting us.
Talk to us about reliable cable assembly and electrical systems.