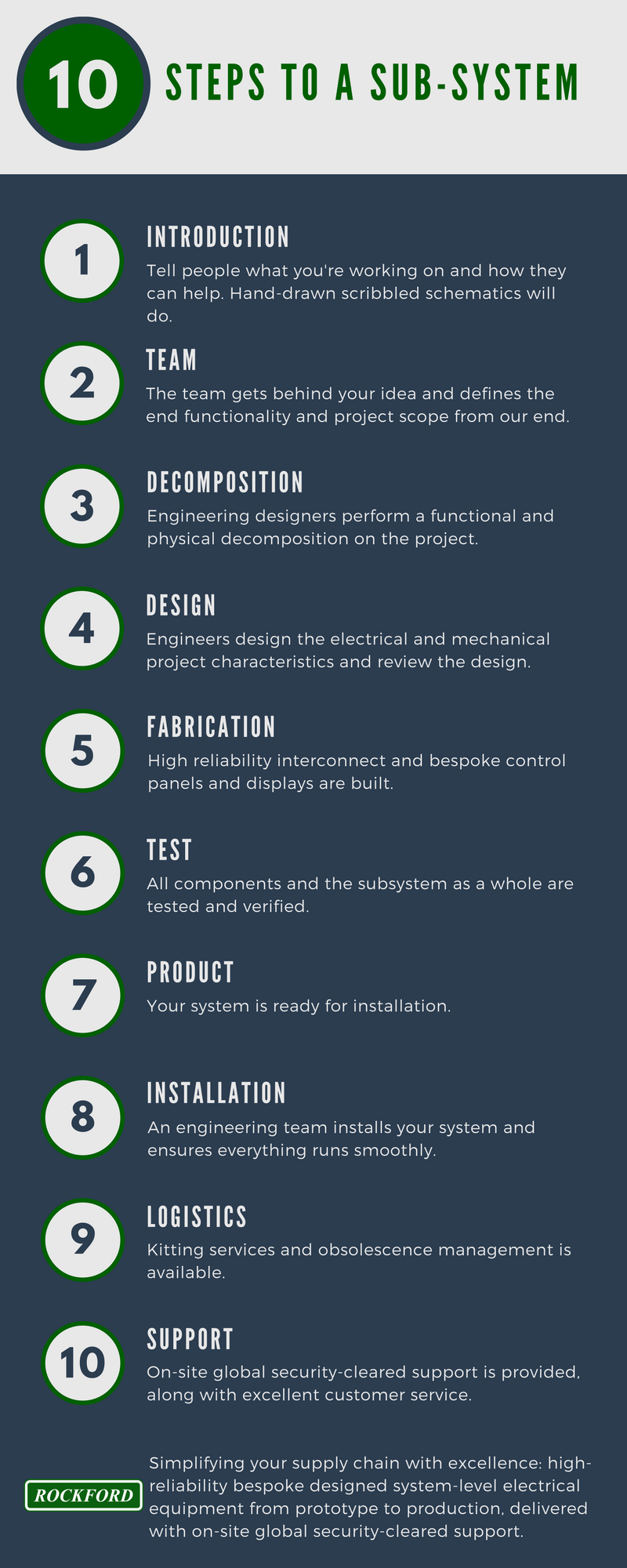 Download: 10 Steps To a Sub-System PDF
10 Steps To a Sub-System
1. Introduction
Tell people what you're working on and how they can help. Hand-drawn scribbled schematics will do.
2. Team
The team gets behind your idea and defines the end functionality and project scope from our end.
3. Decomposition
Engineering designers perform a functional and physical decomposition on the project.
4. Design
Engineers design the electrical and mechanical project characteristics and review the sub-system design.
5. Fabrication
High reliability interconnect and bespoke control panels and displays are built for the sub-system.
6. Test
All components and the sub-system as a whole are tested and verified.
7. Product
Your sub-system is ready for installation.
8. Logistics
Kitting services and obsolescence management is available for your sub-system.
10. Support
On-site global engineering support is provided, along with excellent customer service.
Rockford
Simplifying your supply chain with excellence: high-reliability bespoke designed system-level electrical equipment from prototype to production, delivered with on-site global engineering support.