Following Lean Principles at Rockford
A quick guide to lean manufacturing, and what it means for you.
Lean principles are often followed throughout many areas of management and manufacturing. At Rockford, we use lean principles across the board, and these principles have become an integral part of our company values.
In brief, lean thinking always comes down to these five steps:
Identify value
Map the value stream
Create flow
Establish pull
Seek perfection
Within manufacturing, this lean process is used to minimise waste, and when implemented correctly it can improve efficiency greatly through material costs, productivity and waste materials.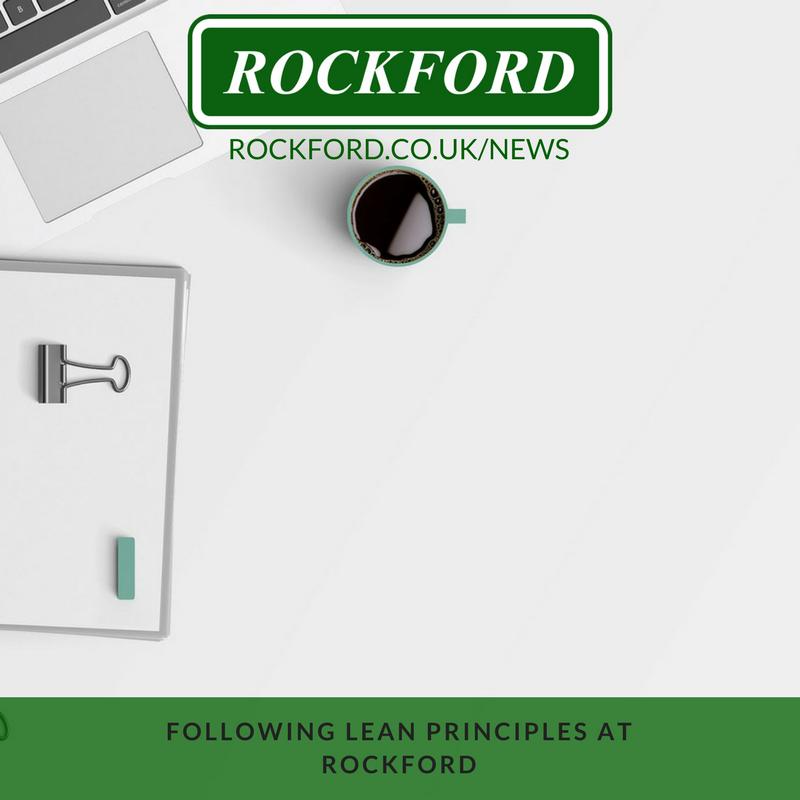 Founded by Jim Womack and Dan Jones in 1997, the Lean Enterprise Institute (LEI) is one of the best resources on the ideology behind lean. The lean concept was derived by a research team headed by Jim Womack to describe Toyota's business processes during the late 1980s.
The Lean Enterprise Institute says, "Simply put, lean means creating more value for customers with fewer resources."
Lean manufacturing involves eliminating waste along entire value streams, instead of at isolated points. Rockford uses lean methods to create simpler processes that take up less time and fewer resources, resulting in lower costs for the customer.
The lean process also means Rockford is able to accurately manage the process, and can also respond to changing customer needs quickly. In fact, Rockford's management and design systems are all lean processes too, building in more efficiency every step of the way.
Becoming a lean manufacturer is a long-term plan, and doesn't happen overnight. Rockford's lean practices in manufacturing and management have been further honed thanks to involvement in the Sharing in Growth programme.
These lean principles have also been adapted beyond manufacturing and management, to Rockford's logistics and distribution processes. Lean logistics involve simplifying to take up less space, minimise delays and eradicate bottlenecks in the process.
Ultimately, the primary reason for Rockford using lean principles is that it results in lower costs for you. Get in touch if you want to discuss our products and services in more detail.